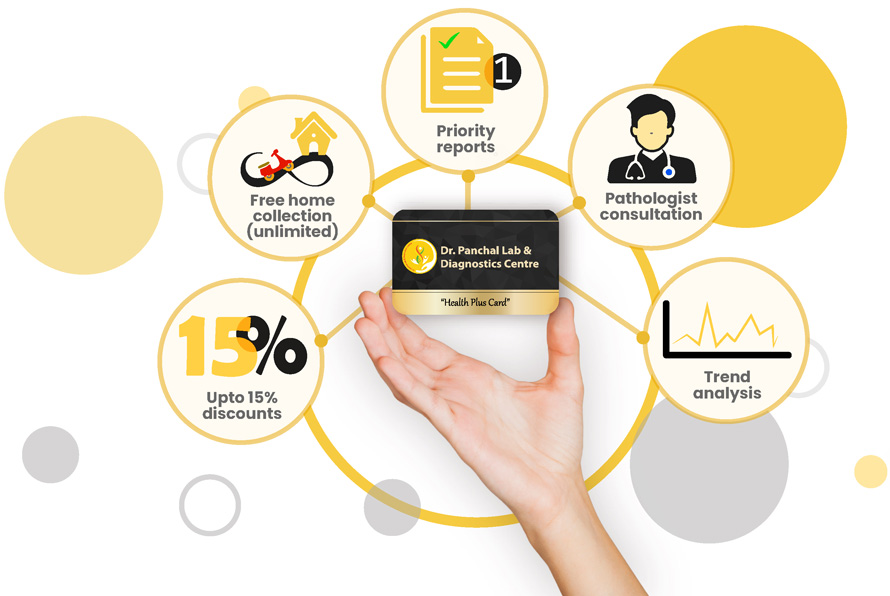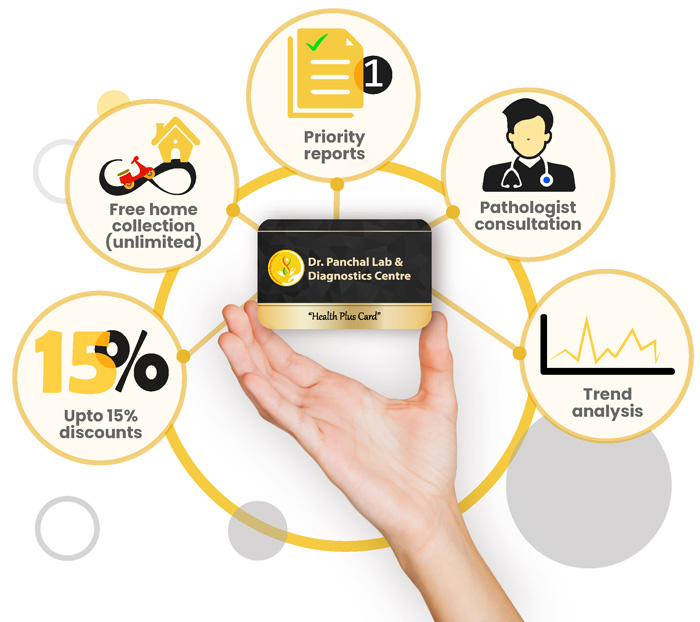 "Health is the true wealth"
"Health plus card" is loyalty program by Dr. Panchal Lab and diagnostic centre. With this membership program, you can avail discounts for all your blood tests, radiology tests, priority reports, free home visits, and many more exclusive benefits…
Be Healthy — Be Smart
Get your card now.
Key Benefits of the Program:
From day 1, the Health Plus card members are eligible for upto 15% discount on tests.
Health Plus Card members are entitled to 5% discount on radiological investigations (X-ray and USG) and health check-up packages.
The Health Plus cardholder will be entitled to Unlimited Free Home Collection at a registered residential address.
Health card holders' reports will be released on priority.
Health reports will be dispatched to the registered residential address of members at no additional cost.
Report consultation with Pathologist and founder of Dr. Panchal Lab and Diagnostic Centre – Dr.Kashish Panchal.
Trend analysis of reports at no additional cost.